Friday October 7, 2022
Washington News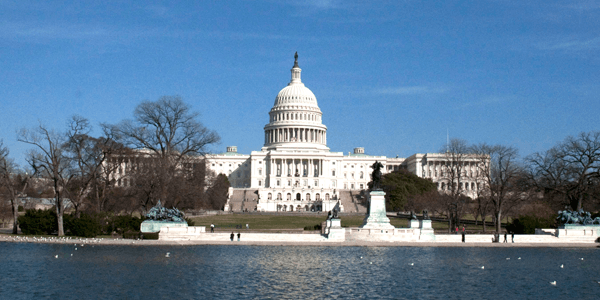 Tax Filing Season Begins January 24
In IR-2022-8, the Internal Revenue Service announced that tax season will start on Monday, January 24, 2022. On that date, the IRS will begin to accept and process tax returns. The delay is needed in order to program and test the IRS computers, which are being updated to ensure calculation of the proper Child Tax Credit and Recovery Rebate Credit.

IRS Commissioner Chuck Rettig stated, "Planning for the nation's filing season process is a massive undertaking and IRS teams have been working nonstop these past several months to prepare. The pandemic continues to create challenges, but the IRS reminds people there are important steps they can take to help ensure their tax return and refund do not face processing delays. Filing electronically with direct deposit and avoiding a paper tax return is more important than ever this year. And we urge extra attention to those who received an Economic Impact Payment or Advance Child Tax Credit last year. People should make sure they report the correct amount on their tax return to avoid delays."

You will want to gather all of your needed information to file an accurate tax return. If you have received the Advance Child Tax Credit payment or an Economic Impact Payment in 2021, you will need to know the amounts of your payments in order to file.

The filing deadline in 48 states this year will be Monday, April 18, 2022. Because that Monday is Patriot's Day, residents of Maine or Massachusetts may file on April 19, 2022. If you request an extension, you will have until Monday, October 17, 2022 to file your income tax return.

The IRS has received substantial criticism due to the pandemic closure and its failure to process millions of delayed tax returns. Commissioner Rettig responded, "In many areas, we are unable to deliver the amount of service and enforcement that our taxpayers and tax system deserves and needs. This is frustrating for taxpayers, for IRS employees and for me. IRS employees want to do more, and we will continue in 2022 to do everything possible with the resources available to us. And we will continue to look for ways to improve. We want to deliver as much as possible while also protecting the health and safety of our employees and taxpayers."

Because the IRS resources are limited this year, the Service encourages taxpayers to make maximum use of www.IRS.gov. Rettig continued, "Our phone volumes continue to remain at record-setting levels. We urge people to check IRS.gov and establish an online account to help them access information more quickly."

There are several ways the IRS.gov tools may be helpful. If you did not receive your third Economic Impact, Payment (EIP), you may qualify for a Recovery Rebate Credit (RRC). You would need to know the proper amount of your EIP in order to claim an RRC. If you have an IRS Online Account, you can view your economic impact payments online.

Millions of Americans received Advance Child Tax Credit payments. These taxpayers received IRS Letter 6419 to show the amount of these advance payments. You still may qualify for a payment of the remaining Child Tax Credit when you file your 2021 federal income tax return.

The Interactive Tax Assistant will be helpful to many taxpayers. It can answer general questions about tax credits and deductions for 2021. If you have not yet created an IRS Online Account, you can go to IRS.gov and do this. With your IRS Online Account, you will be able to review amounts owed, track payments or view any payment plan details.

The IRS urges taxpayers to use the Free File program if they have 2021 income of $73,000 or less. The Free File program enables use of commercial tax software to complete your return. If your income is over $73,000, you may use the Free File Fillable Forms. Military members and qualifying veterans also may benefit from MilTax. This is a Department of Defense tax program that is generally free to qualified individuals.

Editor's Note: There are still millions of amended tax returns that remain unprocessed. The IRS claims it does not have the resources to process these returns. American Institute of CPAs (AICPA) President and CEO Barry Melancon was critical of the IRS for these delays. He stated, "For more than 18 months, the AICPA has repeatedly and publicly recommended to the IRS that they take reasonable actions that would meaningfully reduce persistent, unnecessary and erroneous notifications and help American taxpayers."
Published January 14, 2022
Previous Articles
Prepare For Filing - Last Estimated Payment
Time is Short for IRA Charitable Rollover Gifts
Take Action on December Gift Opportunity